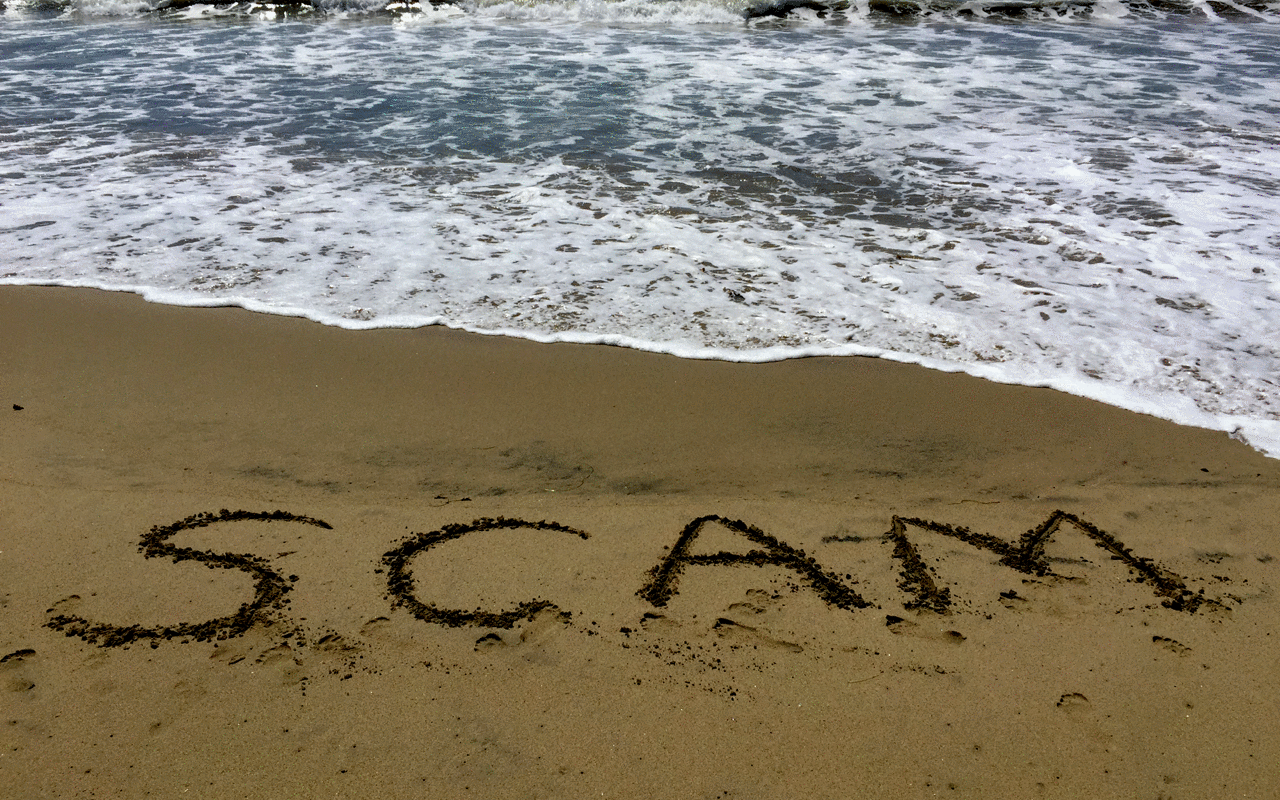 As self-employed professional photographers, we all know the feeling – put out a ton of promotions, eblasts and social media posts until we are blue in the face. It's often a frustrating and seemingly fruitless task. Then finally it all seems to pay off when we get that email from an AD or CD who is interested in working with us on a big project.
We respond, gather information, start working on creative and have a lots of back and forth dialog. They don't hesitate on our rate, they will give us complete creative control and we don't even have to handle the production. They'll do all of that for us through THEIR hand picked vendors. If you are just getting started in this business, this would seem quite enticing. If you have been in this business for awhile, something just doesn't feel quite right. Something in our head tells us this is too good to be true. Then there is one other odd little item–we'll need to pay one of their vendors up front from the deposit they will send us! This is just the process of one of the latest internet scams targeting professional photographers both commercially and privately. Below are some correspondence of a couple of recent scam attempts targeting our photography business:
This is roughly how it works. In each case the contact, after a good amount of dialog that includes an estimate (usually accepted without haggling) and possibly a contract, will send a deposit to secure your time. Up front payment for one of THEIR vendors will have to come out of these funds from your bank account. Their check will eventually bounce. This check sometimes comes from a business checking account or as a cashiers check through a major credit card company (which is most likely a stolen identity account).
We've had several of these internet scams in the last 6 months needing anything from a fashion editorial shoot to a private birthday party. These guys have everything in place from contracts, style sheets, story boards, websites for the ad agency (not really theirs) and modeling agency. Even a real bank near the ad agency where their funds were drawn from. They'll even fedex the deposit! In the latest attempts they've actually stolen the name of actual Art Directors from the well known ad agencies they are trying to mimic, making it seem even more legit.
All of this relies on you to do a mobile deposit or ATM deposit, as many of us are wont to do with our hectic lives these days. If you do your diligence, though and take it into the bank, the manager will readily review and check it to make sure it is legit. In short if you are being asked to pay any vendors up front, sight unseen, without having done any work, it is a most likely a photography scam. If identifying one of these phishing scams still escapes you, check the details on the check–there are often mispelled words in the fine print and colors seem a bit hand stamped.
So far we've attributed these contacts to sites like www.glassdoor.com and even www.500px.com where they are getting most of their contacts to target. You can file a grievance with the FTC https://www.ftccomplaintassistant.gov/#crnt&panel1-1 or FBI https://www.ic3.gov/default.aspx. So far we have not heard back from any of these resources regard our report but it can't hurt.